Advanced Diploma in Graphic & Web Design Course
Special Offer ₹ 55,550/- 39,000/- All Inclusive
1. Introduction
Learn Web Designing Course in Mumbai. Advanced diploma in web and graphic design course in mumbai is a short term certified professional course which includes the graphic design course with wordpress course, seo, html and css. you will learn addition Graphic design skills using authorized Adobe design software to create digital media and special effects for your website, photo-touch ups, hoardings, project presentation.. and more. No prior art or design experience is necessary for the Web and Graphic design training course.
Photoshop™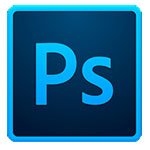 Illustrator™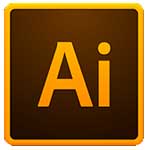 In-design™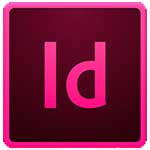 Corel Draw™
2. Career Paths
Advertising art director
Advertising Designer
Layout Artist
Web Image Editor
Fashion Dsigner
Digital Illustration
Visualizer
Logo Designer
Creative director
Graphic designer
Illustrator
Printmaker
Production designer
Photoshop Specialist
DTP Operator
Exhibition designer
Fine artist
Interior and spatial designer
Web designer
Medical illustrator
Multimedia specialist
Photographer
WordPress designer
UX designer
3. Course Content
Module 1. Adobe Photoshop Training Course
1. Navigating Photoshop
Workspace, Tools, and Panels, Bridge, Tools panel, Using panels, Customizing your panels, Hidden tools, Navigating the image area, Using the Zoom features
2. Making and Selections
Marquee tools, Changing selections into layers, Magic Wand tool, Photoshop's Lasso tool, Saving selections, Feathering selections, Refine Edge, Quick Mask, Pen tool for selections
3. Painting and Retouching
Color settings, Color primer, RGB color model, CMYK color model, Color panel, Brush tool, Changing opacity, blending modes, Eyedropper tool, Retouching images, Clone Stamp tool, Patch tool
4. Color Correcting Images
Photoshop Color Modes, color correcting, Photoshop histogram, Making Curve adjustments, highlight and shadow, White and Black Point, Sharpening images, Camera Raw plug-in
5. Using Content-Aware Tools
Adding image area, Viewing the on-screen ruler, Converting the Background into a layer, Scaling the background, Content-Aware Fill, Content-Aware Moves, retouching
6. Introduction to Photoshop Layers
Layers, Moving layers, visibility of a layer, masks in a layer, transparency, merging images, moving images, layer mask, arranging layers, applying filters to layers, type layer, style Layer
Module 2. Adobe Illustrator Training Course
1. Using the workspace
Exploring the interface, Changing your view, Zooming and scrolling, Using tools and panels, Exploring the Control panel, Working with panels and the dock
2. Learning essential skills
Shape tools, Transform panel, Entering exact dimensions, Using the shape and transform tools, layers, Cutting and pasting objects, Repeating transformations
3. Shapes
Creating a background shape, Combining shapes, Applying a fill and stroke, Applying color and effects, Aligning and distributing shapes, Distorting a shape
4. Colors
Adding color, Changing, Working with color, color books, and custom colors, Adding effects, Using Live Paint, Creating a color group, Using the Color panel
5. Using the drawing tools
Pen tool, Straight, curved and hinged lines, Using the Line, Pencil and Eraser tools, Editing existing paths, Adding and removing points, Cutting and joining paths
6. Additional color options
Adding tonal values with gradients, Customizing gradient, Saving a gradient, Gradient panel, Updating a gradient, Creating, Applying, Editing a pattern, Locating existing patterns.
7. Adding and formatting text
Formatting text, Paragraph formatting, Using paragraph and character styles, Editing styles ,Putting text on a path ,Warping text ,Putting text in a shape
8. Layers
Using layers, Layers panel, Creating,Showing and hiding layers, Locking and unlocking layers, Rearranging layers, Moving, Using symbols
9. Effects & transparency
Editing effects, Using graphic styles, Creating and saving graphics styles, Object transparency, Blending modes, Opacity masks, Painting, and editing opacity masks
10. Advanced blending techniques
Using the Blend tool, Applying a gradient, Linear vs. radial gradients , Gradient Mesh, mesh, Overlapping images, Mesh tool, Adding a highlight
11. Additional features
User Interface, Image Trace, Pattern Options panel, Gradients on strokes, Make Mask and Release button, Expandable color spectrum,
Module 3. Adobe In Design Training Course
1. Exploring InDesign Environment
Creating documents, modifying a document's layout, developing master pages, working with layers, managing and text formatting, how to add and edit text, thread text, placing a text and word document
2. Format paragraphs with styles
Managing and exchanging styles, text wrap, rules to follow, working with objects, placing, aligning and allocating, transforming objects, various object styles, InDesign snippets, working with links panel.
3. Creating Special Effects
Inner shadow, bevel and emboss, gradient feather, inner glow and outer glow, feather, colour and swatches, use of eyedropper, creating and editing multi-ink group
4. Managing Graphics
Importing options, scale and cropping of an image, select inside a frame, image resolution, down sampling graphics for adobe pdf, type tool, hyphenation and justification, tracking and kerning
5. Drawing
Shapes with the frame tools, ellipses and polygons, strokes, profiles, importing and exporting, working with tables
6. Importing data
Creating, modifying and formatting a table, creating cell styles and table styles, applying table styles, style tips and tricks
Module 4. Corel Draw Training Course
1. Introduction to CorelDraw
Getting started with coreldraw basics and interface, toolbox, customizing toolbars, working with symbols and clipart
2. Working with Bitmaps
Understanding bitmaps, applying special bitmap effects, advanced gif options, printing in coreldraw, creating styles
2. Working with Shapes
Drawing and shaping tools, freehand tool, drawing lines and polylines, freehand polygons, reshaping of lines and polylines, drawing and reshaping of curves, rectangles and circles, wrapping of text in paragraph, typing texts in objects, fitting of a text in a path, glowing, bevel and chrome text
4. Working with Objects
Selecting and deselecting of objects, moving, copying, deleting objects, sizing and transforming objects, rotating and skewing of objects, eyedropper and paint bucket tool, selection of outline thickness and colours, uniform, pattern and fountain fill, intersection and trim
5. Text Special Effects in CorelDraw
Artistic media tool, using an envelope, extruding an object, blending of two objects, lens effect, power clips, contours and drop shadows, using interactive transparencies,
6. Text and Paragraph
Text tool, formatting text, overview of text options, making paragraph text, importing of text, working with indents, how to use spell checker, paragraph formatting
Module 5. 2D Animation & Image Editing
Module 6. Advanced Web Designing
Web Programming
Web Editor
Hosting Website & Uploading URL
Web Graphics
Web 2D Animation
WordPress Blogs
Web Programming
Web Editor
Hosting Website & Uploading URL
Web Graphics
Web 2D Animation
WordPress Blogs
Module 6. Search Engine Optimization (SEO)
On-Page Optimization
OFF-Page Optimization
Google WebMaster Tools
Website Structure
Navigation Menu Optimization
Coding Best Practices
Filename Optimization
Title Tag Optimization
Meta Tags Optimization
Headers Optimization
Keyword Research
Page Speed Optimization Tool
Anchor Links Optimization
Internal Link Strategy
RELATED COURSES