Advanced Diploma in Visual Effects VFX Course
Special Offer ₹ 27,550/- 21,550/-
1. Introduction
Adobe After Effects is used almost everywhere in the film and media industry, television, web animations. Learn VFX, Visual Effects course in mumbai from Softpro Animation Academy. This Special Effects course is a short term certified course, taught by the Experienced professionals. Advanced Visual Effects Course in mumbai is ideal for the students having a creative imagination, video editing professionals, visual effects artist, and graphic-web designers.
2. Pre-requisites
Basic knowledge of Windows
Working knowledge of Photoshop/ Illustrator.
3. Must Watch Videos
Note : You learn on Authorized Adobe Software
4. What You Will Learn?
After Effects Basic
Digital video basics
Digital media management
Layers and compositing
Keyframes and motion paths
Working with and animating text
Working with 3D effects
Rendering and exporting projects
After Effects Advanced
Advanced Visual Effects Workflow
Chroma Keying
Motion Tracking & Stabilization
3D Camera Tracking
Time Remapping
Advanced Color Correction & Adjustments
Rotoscoping & Render Queue, Effects
SOFTWARE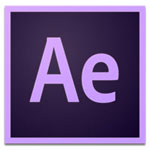 Adobe After Effects is a digital visual effect, motion graphics, and compositing application developed by Adobe Systems and used in the post-production process of filmmaking and television production. Among other things, After Effects can be used for keying, tracking, compositing, and animation.

5. Course Content
Adobe After Effects Training Course -Basic
Lesson 1. Digital Video basics
Analog versus digital
Frame rate and resolution
Understanding your Storage space
Knowing your system requirements
Defining motion Graphics
Lesson 2. After Effects Interface
Creating a project
Understanding the After Effects panel system
Understanding the Composition Window
Working in the Timeline Window
RAM Preview vs. Standard Preview
Lesson 3. Media Management
Importing media files
Importing Photoshop and Illustrator files
Previewing footage, stills and video, audio
Trimming a video clip
Using the Interpret Footage dialog box
Looping an audio or video file
Lesson 4. Layers in Adobe After Effects
Layer basics
Layer options
Creating a layer solid
Understanding the layer switches
Time stretch and frame blending
Nesting compositions/layers using precomps
Lesson 5. Using Keyframes in Adobe After Effects
Animation of layer properties using keyframes
Using layer parenting to ease repetition
Understanding motion paths
Working with layer blending
Controlling the speed of animations
Easing principles
Lesson 6. Using text in Adobe After Effects
Creating text
Character palette
Paragraph palette
Animating text with keyframes
Animating text using presets
Using Bridge with After Effects
Lesson 7. Masking, Alpha Channels &Effects
Masking
Animating masks
Working with alpha channels
Track Matte
Effect basics
Animating effects
Lesson 8. Introduction to 3D in After Effects
Exploring the 3D capabilities
Creating 3D layers
Using multiple viewports
Understanding 3D Transform properties
Creating and using lights
Animating 3D layers
Lesson 9. Outputting in Adobe After Effects
Rendering from a composition to various formats
Understanding the Render Queue
Adjusting render settings
Duplicating jobs in the Render Queue
Creating render templates
Exporting a project file
Rendering an individual frame
Adobe After Effects Training Course – Advance
Lesson 10. Advanced After Effects workflow
Working more efficiently in After Effects
Understanding the After Effects workspace
Lesson 11. 3D camera tracking
Using the 3d camera tracker Compositing
3d graphics with video
Lesson 12. Chroma keying
Understanding greenscreen shooting basics
Using masks for compositing
Using garbage mattes
Using keylight Refining a matte
Lesson 13. Motion tracking
Understanding motion tracking
Motion tracking vs stabilization
Setting a track point
Using null objects & warp stabilizer
Lesson 14. Time remapping video
Understanding time remapping
Slow motion effects
Fast motion effects
Using frame blending
Color correction and adjustment
Adjusting tonality
Adjusting Color
Lesson 15. Creating a background loop
Expressions overview
Creating scripts
Using expressions
Effect parameters
Layer index
Creating keyframe looping
Conditional events
Lesson 16. Using the cloning tools
Understanding high dynamic range
Creating linear HDR compositing
Understanding color management
Creating Look up tables (LUT)
Lesson 17. Color, light, and heat
Creating Lighting qualities
Changing lighting direction & light strength
Creating reflections & realistic shadow
Understanding Multipass 3D compositing
Lesson 18. Creating environmental effects
Creating fog, smoke, mist, wind, precipitation
Making realistic fire and heat distortion
Creating explosive effects
Lesson 19. Rotoscoping video footage
Creating manual rotoscoping
Using the roto brush
Using the paint brush to Painting on color
Lesson 20. Project optimization
Using Media management
Managing multiple projects
Optimizing system performance
Optimizing render speed
Render queue Output module templates
RELATED COURSES